Trail Care makes it super easy for Strava users to support the trails they use by enabling fast, easy and fun micro donations.
Each time you upload an activity to Strava we'll process it and check if it matches the jurisdiction of any participating organizations. If it does, we'll send you an email asking if you'd like to complete your donation.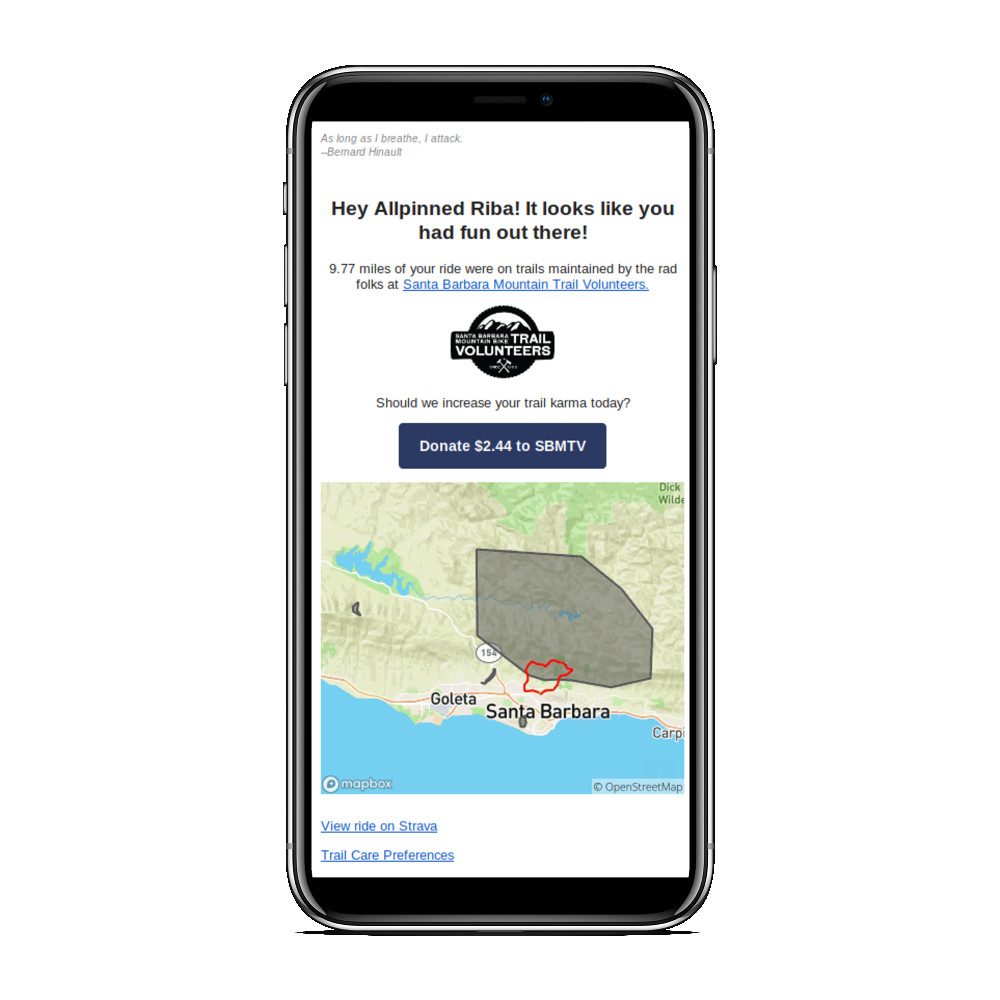 You choose the amount to donate based on your cents/mile setting. You can change it anytime, or opt out of donation emails altogether. It's up to you.
We'll never make donations on your behalf without your explicit permission, so there's no commitment when you sign up. You can even use Trail Care without a credit card: we'll still tell you how many miles you've ridden on maintained trails.
All donations are to 501(c)(3) tax exempt organizations, and we'll send you a receipt at the end of the month so you can keep track of your contributions.
Want to give it a try? Connect with Strava to get started.