Trail Care admins (those representing the organizations on Trail Care) are provided with a variety of tools accessible from their account. Admins have full control of the presentation of their organization profile on the list of organizations as well as tools that give them insight into the donation activity and statistics.
Mapping your area
The organization map is a central feature of Trail Care. It defines the boundaries of an organization's stewardship. That is, if any or all of a Trail Care user's ride is within one of these boundaries, they are asked whether or not they'd like to donate. Admins are able to modify their map as boundaries change and new areas are added:

Customized messaging
Trail care admins can change the text that makes up their donation emails. This allows trail organizations to provide a personalized message, with additional information if desired.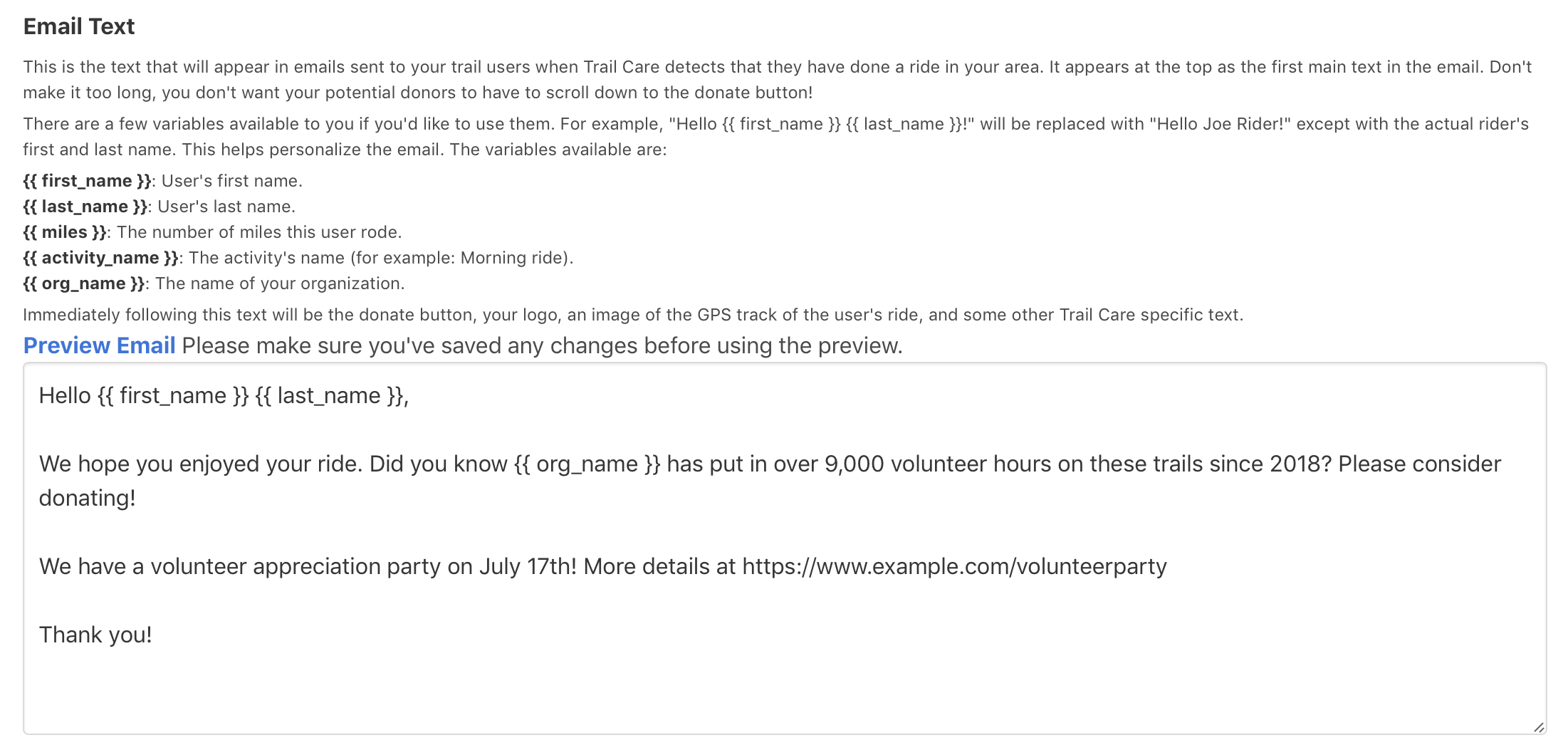 Metrics and Insight
It is important for an admin to have insight into the donation activity of their organization and Trail Care makes it easy to see this information at a glance. Admins are also able to export their donation history to a spreadsheet for use in other applications, accounting software, etc.

Looking to reward your top givers? Trail Care allows you to view donors by total amount donated over all time or by any time range. This is a convenient way to run contests or just to send notes to those you'd like to thank.

Trail Care also provides insights into which trails are favored most by your donors, it's always a good idea to keep them happy!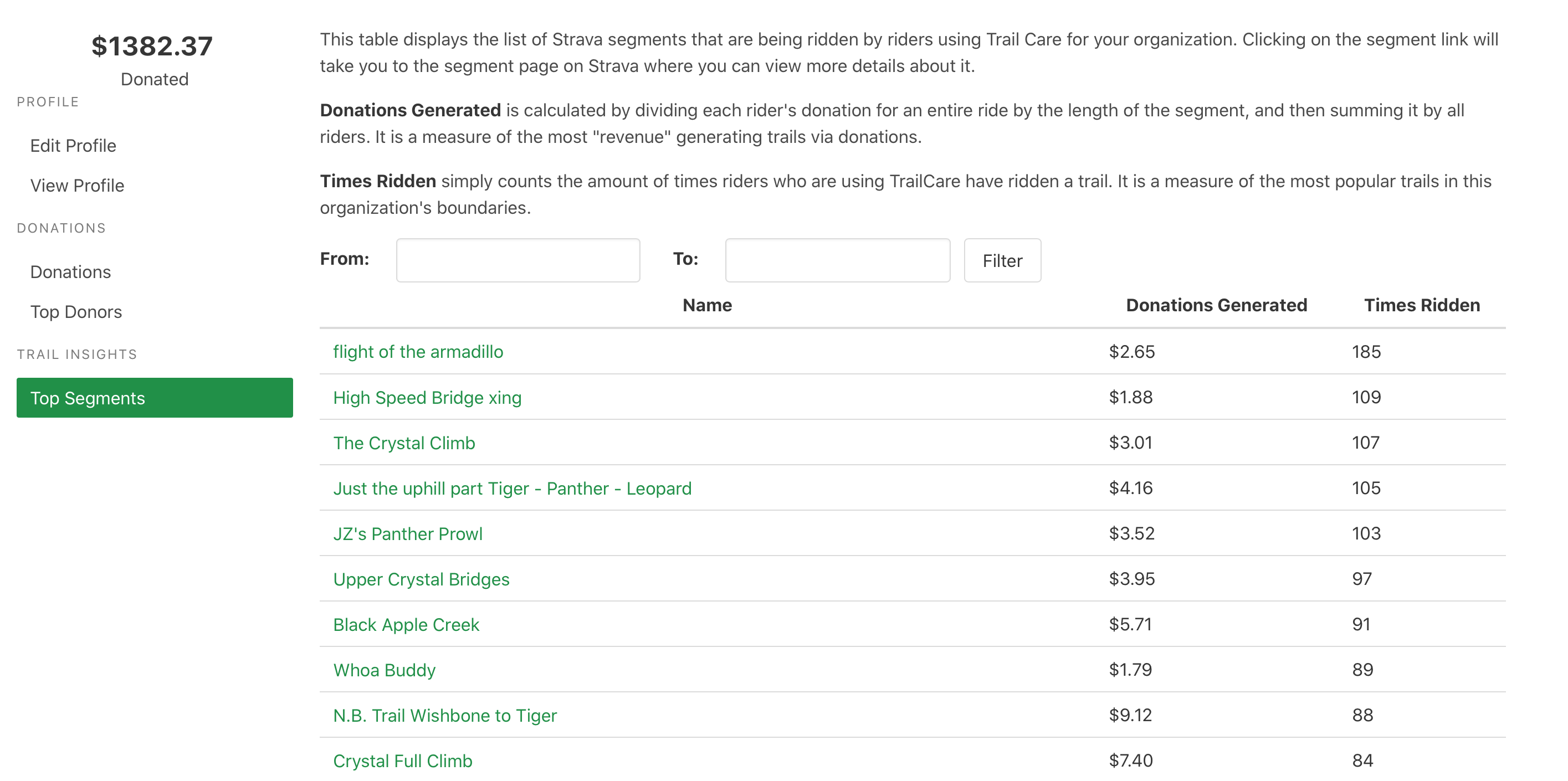 Collect one time donations
While we believe the model surrounding Trail Care (donations based on where and how often you ride) is awesome, organizations should be able to collect one time donations easily as well. Every organization can recieve one time donations via their profile page, or a direct page that can be linked to from anywhere.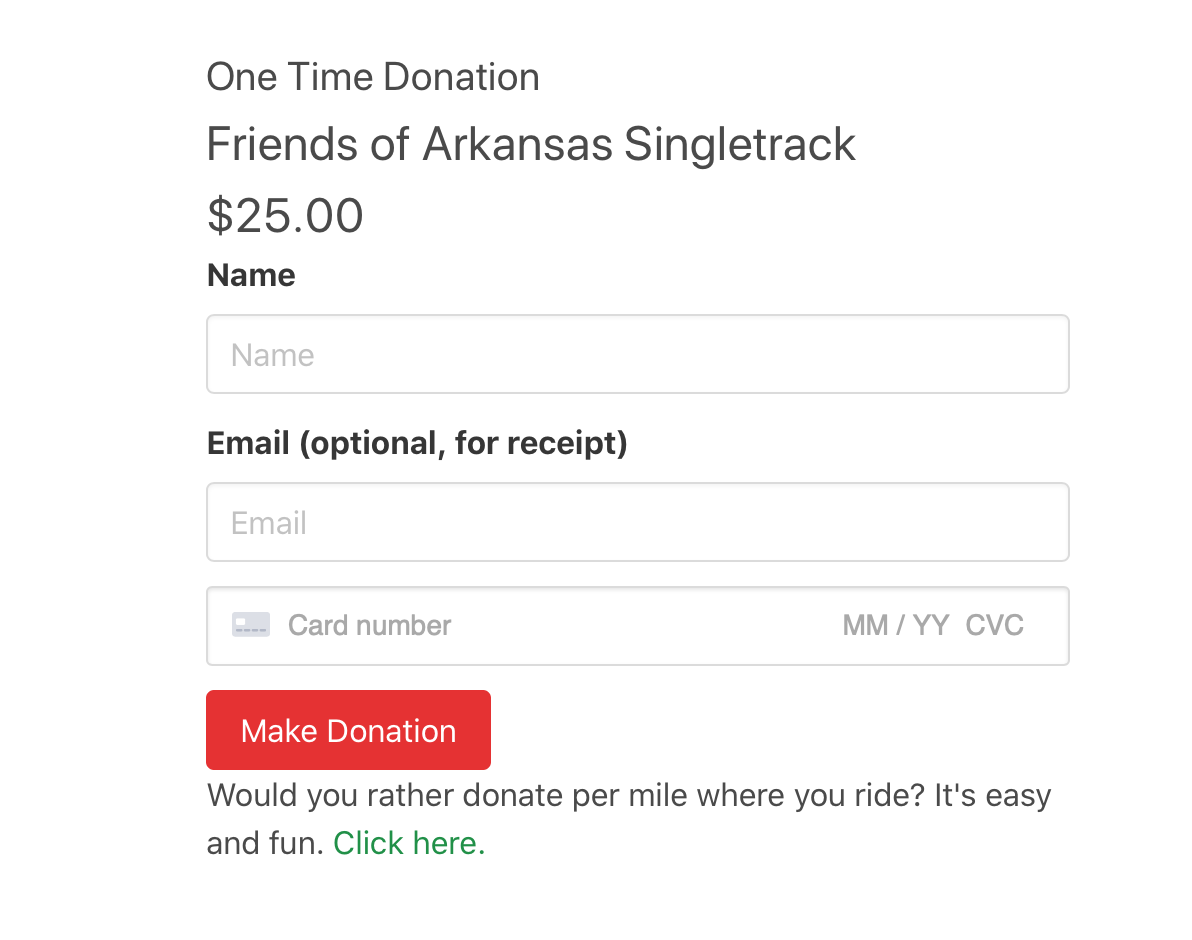 Full integration with Stripe
For finer grained control over payment details, payout schedule, and other financial aspects, Trail Care delegates to Stripe. Stripe is a payment processor with a proven track record for reliability and security.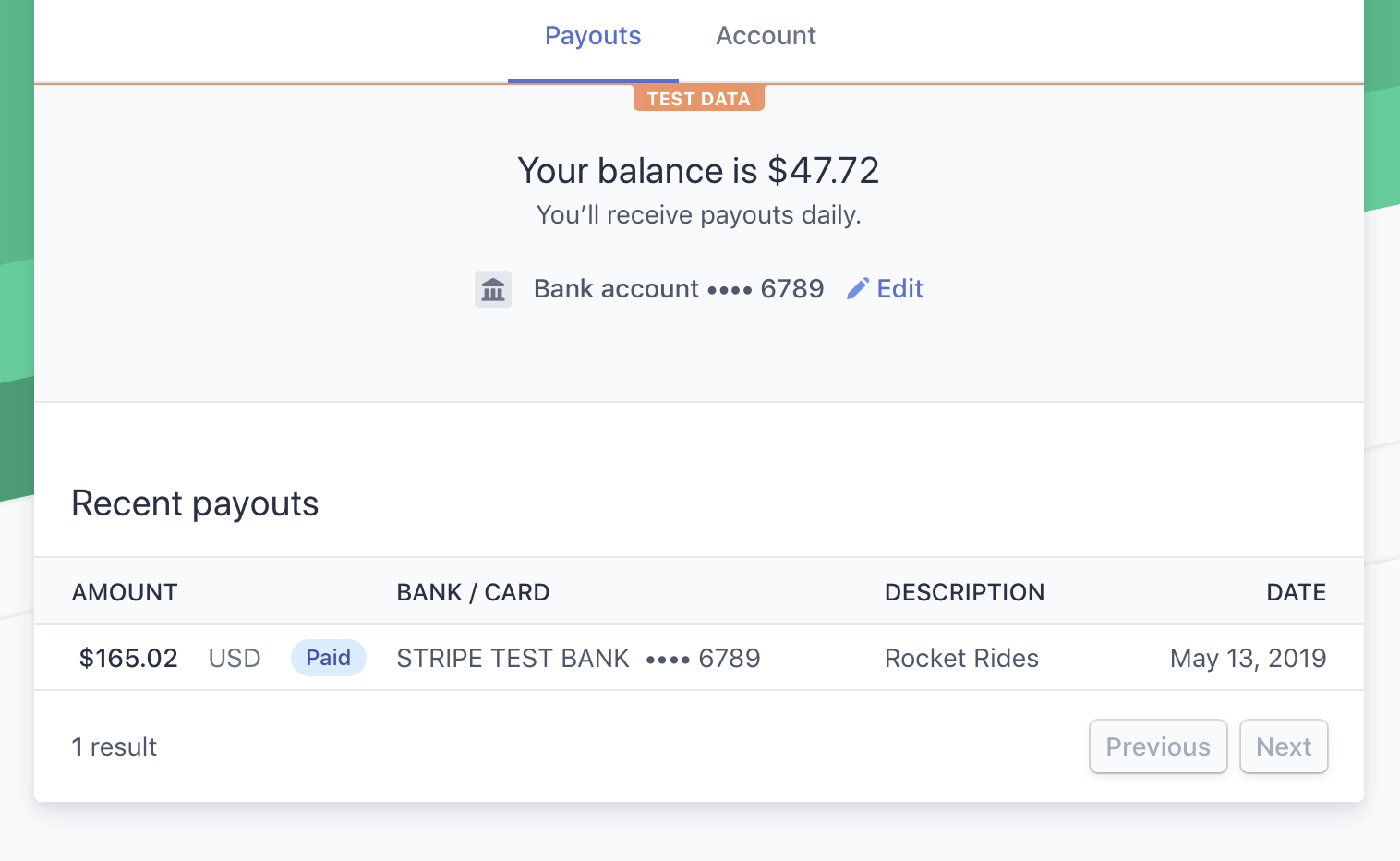 Trail Care wants to make it's service as easy as possible for everyone to use. If you have any suggestions, feedback, or concerns don't hesitate to contact us.